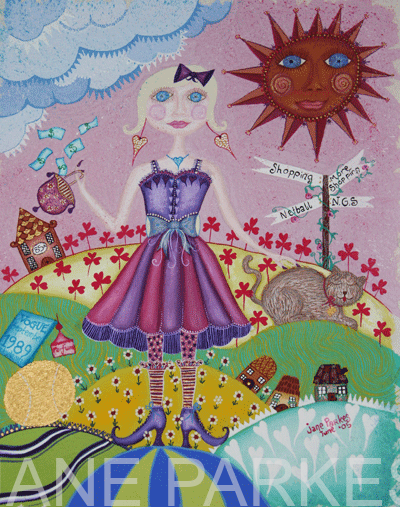 Jane Parkes Commissions
Jane will happily undertake commissions. She has been asked to create pictures to celebrate special occasions, to commemorate significant events, and as unique and special works especially for children. Her unique and colourful style appeals to people of all ages, and makes the perfect gift. Her works have been given as awards and prizes, and also as gifts in recognition of service and as thanks for services performed.
In addition to works on paper, Jane has found a range of applications for her unique 'naïve' style, including paintings on surfaces as diverse as musical instruments and pin-on badges. Jane has also produced a series of gifts cards and greeting cards. Please contact her to discuss your needs.